1 year since Born This Way was released.
*tumblr is acting weird and would not let me reblog so i just copied the html from the original*
This day last year Anna and I walked across scary ass Harlem after school to buy Born This Way. That same month I got mugged so I was scared. Anyway, when we got there it was like no one brought a copy, yet they seemed to be out of Pink Friday… 
justyn didn't want to post this bc he thought it sounded racist THAT'S NOT RACIST THAT'S AN ACCURATE DESCRIPTION OF WHAT THE TARGET(S) IN EAST HARLEM ARE LIKE
LMAO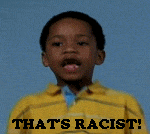 Seriously though, both great albums.
blog comments powered by

Disqus